The Geo. Worthington Co. 1942 "Consumerized" Catalogue
This is a scanned image of page 787, which features suggested retail prices for Carpet Beaters, Carpet Sweepers and extra carpet sweeper handles. Mouse over either of the two carpet beater listings, in the picture shown below, to enlarge the image and make it easier to read the detailed merchandise descriptions.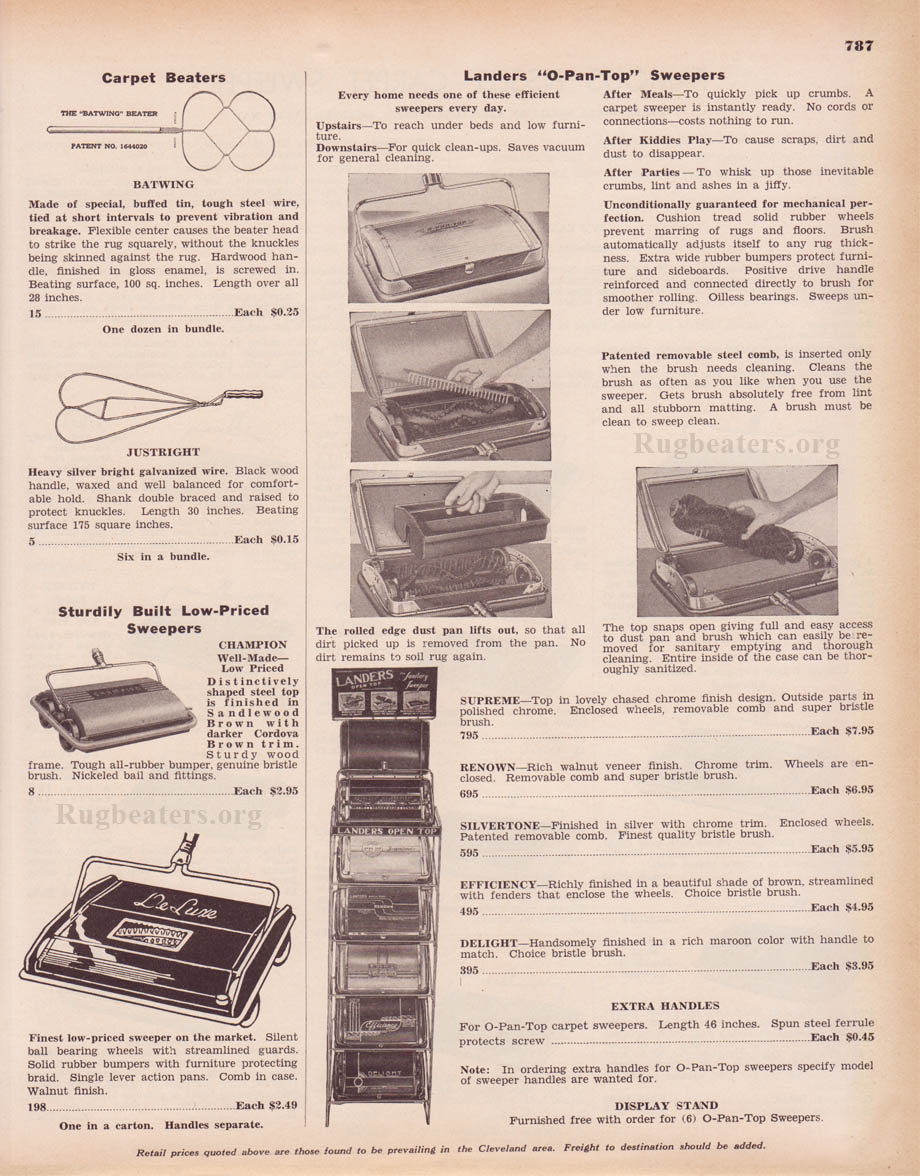 The "Batwing" Beater (Price Each $0.25) — Made of special, buffed tin, tough steel wire, tied at short intervals to prevent vibration and breakage. Flexible center causes the beater head to strike the rug squarely, without the knuckles being skinned against the rug. Hardwood handle, finished in gloss enamel, is screwed in. Beating surface, 100 sq. inches. Length over all 28 inches.

Justright Carpet Beater (Price Each $0.15) — Heavy silver bright galvanized wire. Black wood handle, waxed and well balanced for comfortable hold. Shank double braced and raised to protect knuckles. Length 30 inches. Beating surface 175 square inches.
[ top of page ]